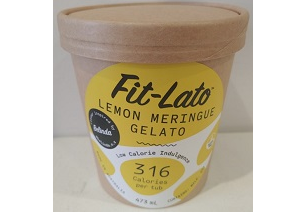 JIL GROUP PTY LTD is conducting a recall of Fit-Lato Lemon Meringue Gelato 473ml.
Distribution:
The product has been available for sale at independent food retailers including:
IGA in NSW, ACT, QLD & VIC
health food stores in NSW, QLD & VIC
gyms and pharmacies in QLD
online.
Date markings: BBD 16.08.2021 and 06.10.2021
Problem: The recall is due to the presence of an undeclared allergen (eggs).
Food safety hazard: Any consumers who have an egg allergy or intolerance may have a reaction if the product is consumed.
Country of origin: Australia
What to do: Consumers who have an egg allergy or intolerance should not consume this product and should return the product to the place of purchase for a full refund.
For further information please contact:
JIL GROUP PTY LTD
0479 036 947
https://www.fitlato.com.au/
Note: This information has been reproduced with permission from Food Standards Australia New Zealand (FSANZ)