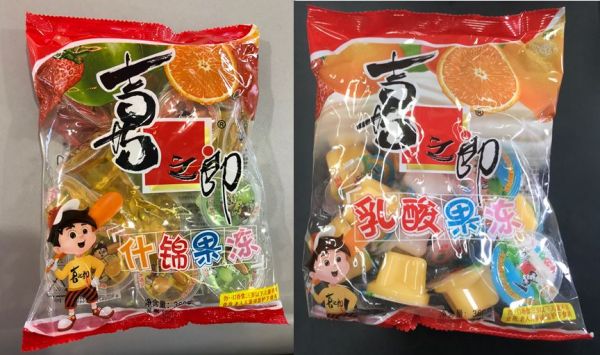 My Queen Pty Ltd is conducting a recall of the below products. The products have been available for sale at Asian grocery stores in NSW, ACT.
Cici Jelly and Cici Jelly with dairy 360g
Best Before: All dates
Problem: The recall is due to Other (Konjac jellies are a choking hazard).
Food safety hazard: Food jelly products containing konjac may cause choking if consumed.
Country of origin: China
Note: This information has been reproduced with permission from Food Standards Australia New Zealand (FSANZ)
What to do: Consumers should not eat these products and should return the products to the place of purchase for a full refund. For further information please contact:
My Queen Pty Ltd
0433 565 116​