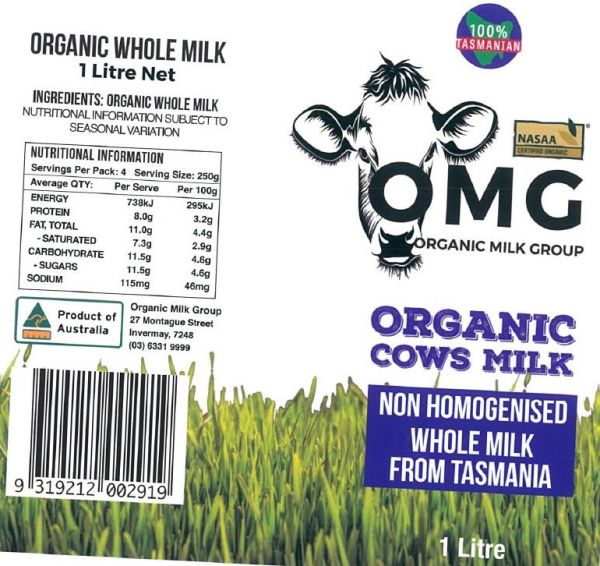 Organic Milk Group is conducting a recall of the product below:
OMG Organic Milk 1 Litre
Best Before: 04/02/2019
The product has been available for sale at Woolworths, IGAs, Salamanca Fresh, Hill Street Grocer and independent grocers in TAS.
Problem: The recall is due to microbial (E.coli) contamination.
Food safety hazard: Food products contaminated with E.coli may cause illness if consumed.
Country of origin: Australia
What to do: Any consumers concerned about their health should seek medical advice and should return the product to the place of purchase for a full refund. For further information please contact:
Organic Milk Group
Phone: (03) 6331 9999
​Note: This information has been reproduced with permission from Food Standards Australia New Zealand (FSANZ)