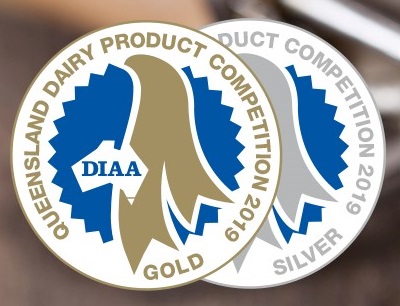 Are you a Queensland dairy manufacturer with a product worth raving about? The 2019 DIAA Queensland Dairy Product Competition is now open for entries!
Both the state and national competitions hosted by DIAA are based on the entries' technical merit and are judged by industry experts selected for their specific dairy product knowledge.
Gold and Silver medal winners are invited to use the images of the medals on their winning products' packaging for up to three years. For gold medal winners, the DIAA competition acts as a gateway to the Australian Grand Dairy Awards, administered by Dairy Australia.
All manufacturers entering DIAA competitions must have at least one member of the DIAA on staff.
Judging will occur on 3-4 July in Brisbane with the results announced at the DIAA QLD Conference on 26 July 2019.
You can enter online here.
If you have questions about the 2019 DIAA QLD Dairy Product competition, please contact DIAA on (03) 8742 6600 or competitions@diaa.asn.au.
Good luck!