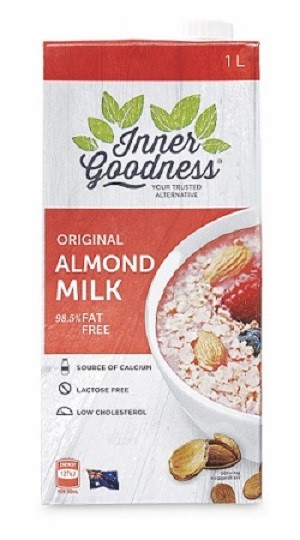 ALDI is conducting a precautionary recall of Inner Goodness UHT Almond Milk Original 1L.
Distribution: The product has been available for sale at all ALDI stores.
Date markings: Best Before 18/04/2021
Problem: The recall is due to potential microbial contamination.
Food safety hazard: Food products with microbial contamination may cause illness if consumed.
Country of origin: Australia
What to do: Customers should not consume this product and should return it to any ALDI store for a refund of the purchase price. Any consumers concerned about their health should seek medical advice.
For further information please contact:
Food Recall Hotline on 1800 709 993
Note: This information has been reproduced with permission from Food Standards Australia New Zealand (FSANZ)