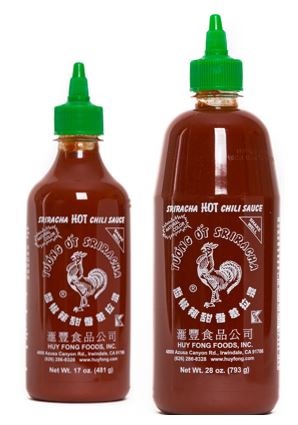 Kienfat Trading Pty Ltd is conducting a recall of Sriracha Hot Chilli Sauce 17oz and 28oz.
Distribution: The product has been available for sale at Coles, Woolworths, IGA's, independent's and Asian grocery stores nationally.
Date markings: Best Before MAR 2021
Problem: The recall is due to lactic acid build up causing certain bottles to "bloat" and continue to ferment.
Food safety hazard: Product may splatter on to property or persons on opening.
Country of origin: United States
What to do​: Do not open bottles that feel bloated and return the products to the place of purchase for a full refund.
For further information please contact:
Kienfat Trading Pty Ltd
​0412 012 362
Note: This information has been reproduced with permission from Food Standards Australia New Zealand (FSANZ)